Are you having problems making money online?
Let Me Show You How To Get Cash In The Bank
Without A Website, Experience Or Even An Idea!
Yes, YOU Too Can Earn Extra Money From The
Comfort Of Your Home Even If You've Never Done It Before...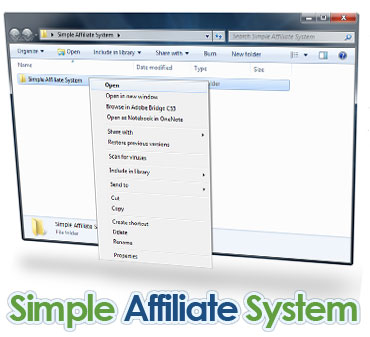 From: Larry Baker
Re: The "Simple" Way To Make Money Online
Dear Colleague,
You've probably heard of the acronym "KISS" right? It stands for "keep it simple, stupid!"
The concept is straightforward: don't complicate things.
Unless you're a whiz at solving calculus problems or can beat the IBM machine on Jeopardy, chances are you'd like the simplest way to accomplish your goals.
This is almost universally true of making extra money. I mean, seriously, who wants to make money the hard and confusing and time-consuming way?!
Yes, perhaps surprisingly, most information products DON'T "keep it simple". In fact, one of three things usually is true of most "money making" information products...
1. The product shares a lot of "fluff" which confuses the process.

2. The product shares too many steps which makes it difficult to complete.

3. The product shares too little information and leaves "gaps" for the reader to figure out.
Like I said, they DON'T "keep it simple". And that's just stupid.
Let's Strip Things Down To The Simplest Way
For You To Make Extra Money Online...
Let me share some free information with you. I'm going to share the "simplest" method for making money online and then I'll go one step further and share the "simplest" way to see real results with that method.
The simplest way to make money online is "affiliate marketing".
Affiliate marketing is an agreement between a vendor and an affiliate (you) in which the vendor pays the affiliate a commission for referrals generated through the affiliate's efforts to promote a uniquely assigned tracking link.
It works like this...
1) You join an affiliate program through their signup process. (Free)

2) You are immediately assigned a unique affiliate tracking link.

3) You promote the affiliate tracking link in a variety of ways.

4) You earn commissions on orders generated through your promotion.
That's affiliate marketing in a nutshell. You promote your "affiliate link" and get paid when people click thru your link and buy the the product you are promoting. It's super easy and super fast to get started. In fact...
You literally can be signed up for an affiliate
program in less than 5 minutes!
But what makes affiliate marketing so desirable - and really separates it from other business models - is what you DO NOT need to have in place...
| | |
| --- | --- |
| 1. | You don't need to create your own products. Many people find the idea of creating their own products to be a daunting, overwhelming and even paralyzing task. I don't have any good ideas! I'm not a writer! There's too much competition! I don't know how to set everything up! These are just a few of the valid reasons many people have when it comes to not getting their own products to sell. BUT, with affiliate marketing, you don't need your own products! You simply promote someone else's already proven successful offer for a commission. |
| 2. | You don't need to build a website. What scares people more than creating a product is building a website! What in the world is HTML? How much does the software cost? How do I upload files? Why isn't it formatted correctly? Why don't my graphics look like the ones the pros have? If you are a complete beginner, it can be very difficult (even using templates) to get an attractive website in place. And hiring a professional to do it for you is out of the budget for most people. BUT, with affiliate marketing, you don't need to build a website! You simply send visitors to someone else's professionally designed site through your affiliate link. |
| 3. | You don't need to write a world class salesletter. Have you ever tried to write a salesletter? There's a reason why professional copywriters charge up to $10,000 (and sometimes even more) for a SINGLE salesletter. It takes a lot of experience and skill to write a top-gun salesletter, which is why most people have a hard time convincing people to buy if they do create their own products and website. They simply don't have the right salesletter in place to make it all work. BUT, with affiliate marketing, you don't need to write a salesletter! You simply direct people to someone else's high-octane salesletter for THEM to convert your leads into commissionable sales. |
| 4. | You don't need to manage an entire business. While it can be quite lucrative, running an entire business with employees, inventory, partners, vendors, and other associates can be a time-sucking, frustrating ordeal. Imagine processing refunds, putting out fires when partners SPAM, managing day-to-day operations, overseeing projects you've outsourced and all of the other "stuff" that business owners do. Didn't you want to start an internet business to make more time for important things in life? It can be a lot of extra work and stress. BUT, with affiliate marketing, you don't need to manage an entire business! You are simply responsible for promoting your affiliate link... someone else handles all the rest. |
| 5. | You don't need a big budget to make it work. Do you have any idea how much money is spent running an internet business? There are monthly fees for autoresponders, hosting, management, advertising, scripts, and more. There are regular fees for licensing, outsourcing, support, customer service, maintenance, development, recruiting and more. It's not uncommon to spend tens of thousands (even hundreds of thousands) of dollars in operational costs -- which is fine if you've been in business a while and are making the bucks. However, if you're a newcomer, it can be taxing on your budget! BUT, with affiliate marketing, you don't need a big budget to make it work! You can simply use a variety of free and low-cost marketing methods to generate clicks to your affiliate link. |
You don't need all of that stuff. What you do as an affiliate is actually quite simple...
Promote your affiliate link.
That's it. You get as many people to click on your affiliate link as possible and let the product owner handle all of the rest. And you earn commissions everytime someone buys. It really doesn't get any easier than that.
It all comes down to promoting your affiliate link. And that's where I can help you.
Here's A Simple Way To Promote Your
Affiliate Link That Anyone Can Use...
As an affiliate, remember your only object is to promote your affiliate link. That's all you do. You get as many people to click on that link as possible.
The question is: how do you promote your affiliate link?
That's a fair question, right?
There are many ways to promote an affiliate link. Truth be told, some work and some don't. The trouble for most people is in determining the hard way what is effective and what is not.
I'm taking the guesswork out of it for you!
The simple way to make money is this: setup a very simple blog and list, post articles to both, get people to read them.
That's the simple way of doing things.
Here's How You Make Money...
I can show you how to setup a very simple blog and list. I can show you how to write very simple articles that provide useful information and promote your affiliate link. I can show you how to get people to read those articles and click on your link.
The process for making money with affiliate marketing can be quite simple...
Someone visits your blog or joins your list.


They read your article and click on your affiliate link.


If they order, then you earn a commission.
Simple.
The process isn't difficult, confusing or time-consuming. Anyone can set it up quickly. Especially when you let me show you how...
Introducing "Simple Affiliate System":
The Get-Started-Quickly Blueprint
For Earning Affiliate Commissions
The Simple Affiliate System course is a 9-week, step-by-step curriculum for earning commissions starting from scratch. Here are the nine weekly lessons included...
Week #1: How To Promote Affiliate Programs.

Week #2: Quick And Easy Setup, Part 1: Your Blog.

Week #3: Quick And Easy Setup, Part 2: Your List.

Week #4: The Ultimate Way To Get Buyers.

Week #5: Your Ready-Made Promotion Publication.

Week #6: The Affiliate Marketer's All-Around Best Promotion Tool.

Week #7: How To Get Free Traffic With Forums.

Week #8: How To Use Ebay® To Promote Affiliate Programs.

Week #9: How To Get L.E.A.D.S. To Your Blog And List.
Each weekly lesson is designed to take approximately 1-3 hours on average to complete. If you have the time to devote to it, you can get everything done in a matter of days!
That's right...
You Can Immediately Download
All Nine Weekly Lessons Below!
Originally this was a "drip feed" course where you ONLY received one lesson per week. The reason for this was to keep you on track ... give you just a little to do each week. And that worked fine for a lot of people, but many people are "go getters" (you?!) and wanted to work more than just 1-3 hours per week so they could see faster results.
That's when I made the change: you can download the entire 9-week course at the same time. And I'm making it available to you in action-sized portions so you'll actually get results!
I'll Show You How...
In the Simple Affiliate System I truly make it simple to earn affiliate commissions by showing you everything you need in nine step-by-step lessons.
I show you how to setup a very simple blog and list.


I show you how to write very simple articles that are helpful to the reader and convince them to click on your affiliate link.


I show you how to get people to your blog and list to read those articles.
That's all you need. And that's exactly what I show you.
Keep it simple!
Here are just a few things you'll discover when you download the Simple Affiliate System below...
Everything you need to start from scratch and earn your first -- and ongoing -- commissions as an affiliate marketer.


The biggest mistake affiliate marketers make ... and how to easily avoid this. (Hint: This can be responsible for hundreds of extra sales over time.)


How to make critical decisions on what niche to choose and what affiliate program to join to make the absolute most money you can make from your effort.


How to quickly setup your blog and your list as your "home" for ongoing affiliate promotions, including a little known site that will set it up for you.


A step-by-step guide to setting up your list so you can begin getting subscribers which you can convince to buy through your affiliate link. (I show you how!)


How to publish a content-rich, promotional newsletter in less than 60 minutes to presell subscribers and get them ready to buy. (Complete with fill-in-the-blank template.)


The P.A.R.T.S. of getting your blog converted into an "autopilot" affiliate marketing tool that has built-in methods of promoting your link.


Little known ways to promote affiliate programs automatically by simply adding things to your blog and never touching them again.


How to write reviews and other articles whose sole purpose is to get affiliate sales without causing the reader to "run away" because of a hard sell. (Examples included.)


An interesting way to "connect" with your blog and list readers to build trust and ultimately sales.


A proven effective, 7-step sysemt for writing 800 word articles that are used to promote your affiliate link ... dozens of tips and examples included.


Where to distribute your ezine articles to drive completely free traffic (visitors) to your blog.


How to tap into a "busy", high-traffic site to promote your affiliate link ... the wrong way will get you in big trouble, the right way will get you free promotion.


How to promote affiliate programs using the built-in traffic of mega site Ebay.com ... gett sales by "piggybacking" off their incredible success.


My exclusive 5-step "l.e.a.d.s." formula for getting other people to send their blog traffic to your blog ... without spending a penny.
Those are just a few of the things you'll discover when you grab your copy of the Simple Affiliate System below.
You get the complete "Simple Affiliate System" course for the low price of just $37. Think of it: If you put this system to work for you, just your first 1 or 2 affiliate commissions will pay for it! That's all it takes to recoup your small investment and start putting a long-term profit into your pocket.
But wait, I've also included three incredible "Quick Start Model" bonuses that share related methods of quickly getting your affiliate business up and running. They can be used separately or part of your overall system...
Quick Start Model #1

How To Get Your First Affiliate Sale In The Next 7 Days


27 Pages in .PDF format | Regular Price: $17

Quick Start Model #2

The Affiliate List Strategy


21 Pages in .PDF format | Regular Price: $17

Quick Start Model #3

Affiliate Boost: 101 Strategies For Increasing Your Affiliate Commissions


43 Pages in .PDF format | Regular Price: $17
These three bonuses are available separately at $17 each and are included at no cost when you order the Simple Affiliate System today. They are valued at more than you'll pay for the entire course and are yours at no extra charge!
To top it all off, I'll even include the following bonuses at absolutely no charge, just for taking action today:
Bonus #1
Affiliate Promo Formula and Affiliate Alliance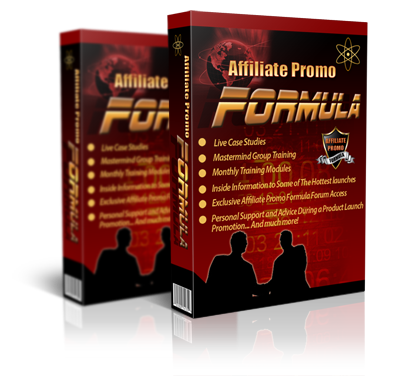 The Affiliate Promo Formula is a formula that has generated John well over $1,000,000 in affiliate sales, even if you are starting from Scratch with No List, No Product and without spending One Cent on Traffic!
You ALSO get FULL LIFETIME ACCESS to the Affiliate Alliance, this is where you get to work with John personally, as part of his Super Affiliate Team, forming a VERY powerful affiliate alliance.
You get Live Case Studies, Mastermind Group Training, Monthly Training Modules, Inside Information to Some of The Hottest launches, Exclusive Affiliate Promo Formula Forum Access, Personal Support and Advice During a Product Launch Promotion, and much more! A $197 value.
=================
Bonus #2
Michael's Traffic Videos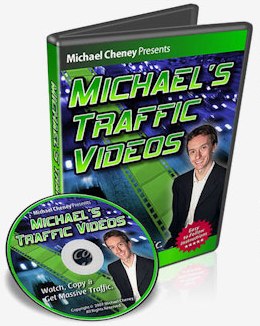 Get Tons of Free Traffic by Getting FREE Access to Michael Cheney's Best-Selling Traffic Program!
YES! This best-selling Traffic Videos program sold to the public for $147 and you're getting the complete Platinum Edition here for free. You'll discover 21 free, fast and easy ways to unlock masses of traffic. After all, you may have the best offers but you won't have much success (if any) without traffic.
Never get stuck with traffic again.
With this definitive study program you have everything you need to tap into endless sources of quality traffic to your affiliate promos. A $147 value.
=================
These nifty bonuses worth $344 are being offered FREE. But hurry - these bonuses are available for a limited period only. They are subject to removal at any time without advance warning. If you return and they're gone, there are no exceptions.
So take out your credit card now and click the order link below to get started...
Order Now Before The Price Increases...
Yes, I want the Simple Affiliate System to learn how to setup and promote my affiliate link to any program I choose! I have read and agree to the legal disclaimers below.
Only $37
YOU WILL RECEIVE THE ENTIRE COURSE INSTANTLY
(Even if it's 2:00 AM on a Saturday)
* Every effort has been made to accurately represent this product and its potential. Please remember that each individual's success depends on his or her background, dedication, desire and motivation. As with any business endeavor, there is no certain guarantee that you will earn any money.
Terms Of Service | Earnings Disclaimer | Privacy Policy
Best regards,
Larry Baker
P.S. Remember, when you order now you will immediately access ALL NINE of the weekly lessons ... no waiting!