Is Email Marketing Your Main Bread And Butter Strategy?
If Yes, I invite you to download my 3 Email Marketing Hacks and implement them into your own business Instantly...
[*Free PDF Report] 3 Email Marketing Hacks That Will 4X Your Click Thru Rate Instantly, So You Maintain a Highly Engaged List All Eager to Open Your Next Email and Buy From You...
FREE DOWNLOAD - NO OPTIN REQUIRED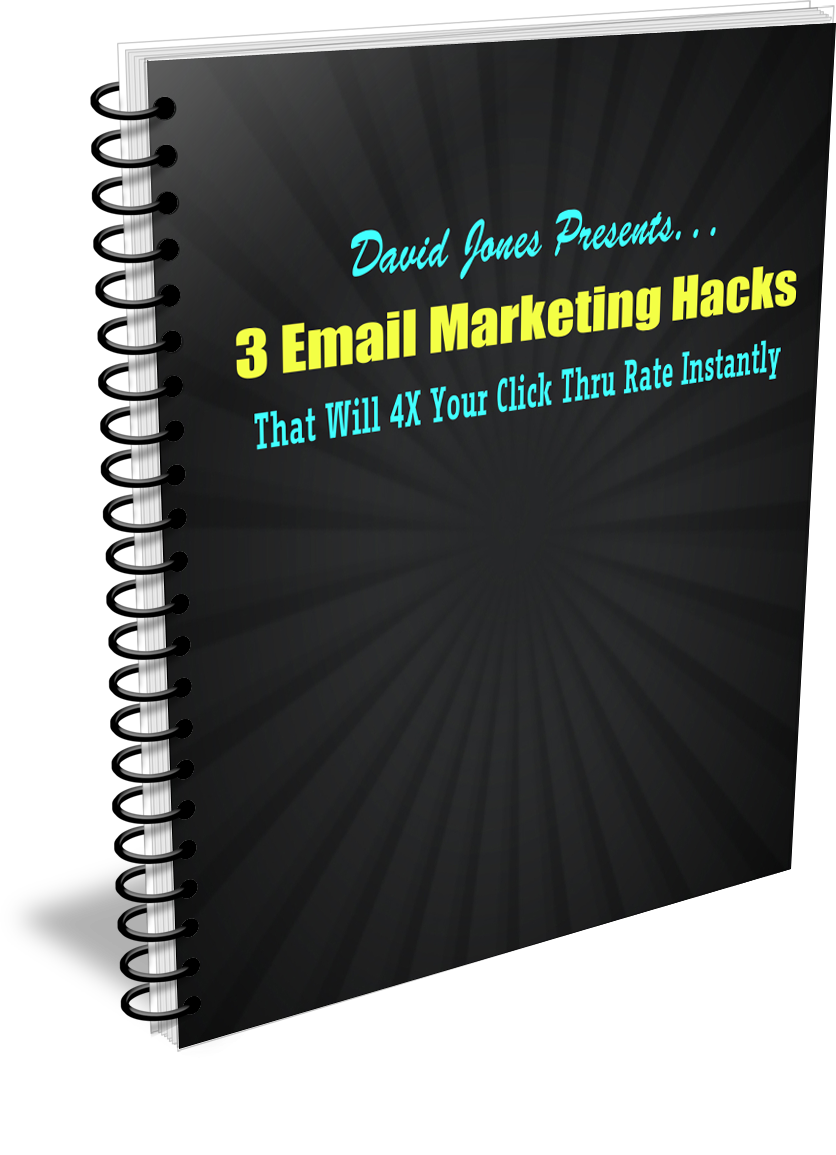 In this short report, you will learn...
- What metrics to pay attention to while running your email campaigns (Hack # 1 on page 3)...
- How to never run out of ideas to write your next email. This is not just theory, example emails also included. (Hack # 2 on page 6)
- How to build instant trust and a list of highly engaged people while repeling away the wannabies and freebie tire-kickers (Hack # 3 on page 12)
- And Much, Much More...
Download your FREE copy by right-clicking on the link below and select "Save Link As" or "Save Target As" to save the zipped-up file.